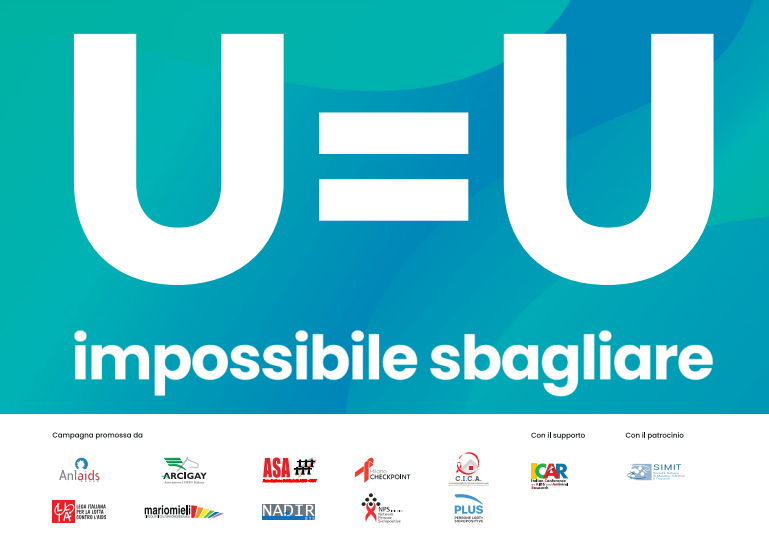 U=U (Undetectable=Untransmittable)
Ti proponiamo di compilare questa indagine che ha lo scopo di valutare il grado di consapevolezza del significato del principio U=U (Undetectable=Untransmittable) o, in italiano, Non Rilevabile=Non Trasmissibile e della diffusione di tale informazione nelle persone che vivono con HIV.
Ti ringraziamo per il tempo che stai dedicando alla compilazione di questa indagine, che sarà condotta su base nazionale in forma totalmente anonima da Fondazione Icona insieme alle Associazioni di pazienti e di comunità. Ci aiuterai ad avere maggiori informazioni sulla situazione italiana riguardo il principo U=U, utile anche per pianificare interventi futuri e veicolare al meglio messaggi di prevenzione.
Page 1 of 4
You have selected an option that triggers this survey to end right now.
To save your responses and end the survey, click the 'End Survey' button below. If you have selected the wrong option by accident and/or wish to return to the survey, click the 'Return and Edit Response' button.